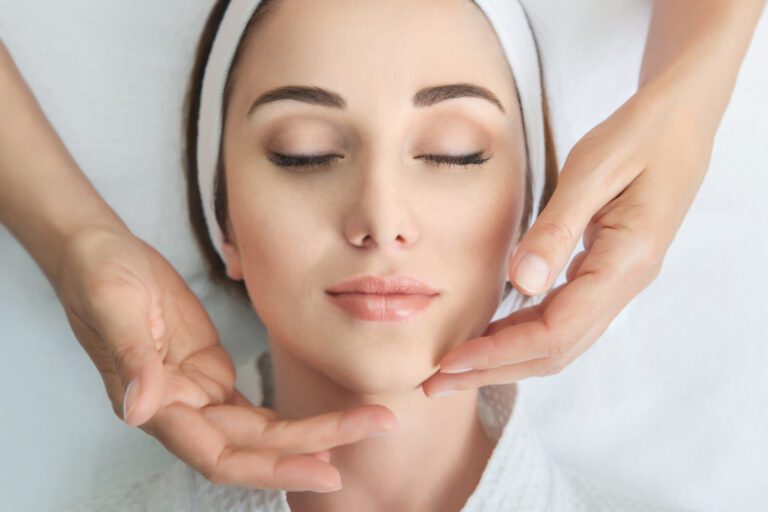 Amarte's innovative formulas fuse ancient proven ingredients with modern innovative skincare technology. Our formulas include many of the original ingredients recommended by the Donguibogam, including sulfur, mushrooms, and various botanical extracts. Products are formulated in CA and are tested, refined, and perfected in consultation with board-certified dermatologist and president of Amarte, Craig A Kraffert, MD. The result is Amarte Skin Care – a uniquely luxurious and efficacious skincare brand that takes the very best of Korean skincare philosophy, technology, and creativity and synergizes it with Western dermatology expertise and sensibilities. Because LED Light therapy is so beneficial, all of our Amarte custom facials include LED light therapy unless you have a sensitivity to LED lights. In this case, price of facial will be reduced by $40 upon checkout and facial will be 20 minutes shorter. 75 minutes | $175
In philosophy and practice, Amarte Skincare is 100% Cruelty-Free. Amarte products are formulated in Korea where animal testing is prohibited by law. 
A mineral rich treatment that purifies, exfoliates, and nourishes the skin. This treatment is ideal for acne prone and oily skin. With ingredients deriving from white earth clay and blended with plant extracts, your skin will feel purified and polished.  Includes extractions and 10-15 minutes of Zero Gravity LED light therapy.  
A naturally sourced bio-active treatment that stimulates increased collagen synthesis and epidermal density while providing powerful brightening benefits. This treatment is super-hydrating, botanical-rich and helps enhance the skin's firmness and resilience.  This facial includes 20 minutes of LED light therapy and a Chlorella mask rich in amino acids and more than 20 vitamins and minerals that stimulate cell production, improving the elasticity of the skin. 
OUR SENSITIVE SKIN FACIAL
The ideal spa treatment for those with reactive and easily irritated facial complexions. Full of deeply calming and gentle ingredients that help soothe the skin like aloe, bamboo, cucumber, and lotus, watch sunburned, rosacea-prone, and acne-prone skins revive with this deeply calming and moisturizing treatment.  Whether oily or dry, this facial is ideal for all sensitive skin types and includes 20 minutes of LED light therapy. 
An incredibly different facial treatment combining the tightening effects of activated silk, with the multi-functional bio-organic benefits of twenty eco-harvested botanical extracts and growth factors.
Activated by an array of ActivElements®, this rejuvenating treatment provides immediate benefits that are readily seen and felt.  The SILKTOX treatment lifts, tightens, smooths, and brightens.  
60 minutes | $165  (does not include LED Light Therapy)
75 minutes | $185 – includes LED Light Therapy ($10 OFF with our monthly membership plan)
Add a peel, eye treatment, or brow service to any facial.  
30% Glycolic Peel – $50 | 15-minute add-on
Brow Tint Only – $30 | 20 minutes
Brow Shaping (Wax) Only – $30 | 20 minutes
Brow Shaping (Wax) & Tint – $60 | 45 minutes   
Baby Foot Peel – Can be added to any facial treatment that is 60 minutes or longer.
24 Karat Gold Collagen Eye Treatment:  Restorative eye nutrition that works underneath the skin's surface to visibly improve the skin's natural elasticity, calm puffiness, lighten dark circles, and reduce fine lines and wrinkles using 13 nature-found, science-backed, non-toxic ingredients for an awakened glow.  This nourishing eye treatment awakens tired, dull, puffy, and dark under the eyes. A must for when you travel or didn't get enough sleep.  ***Non-Toxic, Vegan, Cruelty-Free, Biodegradable, Recyclable. ***  Add on to any massage or facial for $15.  
Other Add-ons: For even greater results, see the "Specialized Skincare" section for more details on each of these services.  Nano Needling, Jet Plasma, or Lightwave LED Light Therapy.