ASHIATSU, STRUCTURAL, HOT STONES, SWEDISH, SPORTS/DEEP TISSUE, MOBILE MASSAGE
WEST LAKE'S TOP RATED SPA – SPA LA LA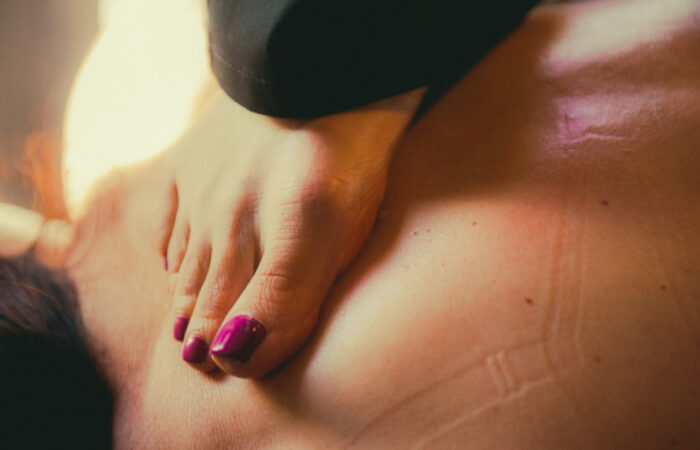 At Spa La La, you can experience the benefits of a custom massage. We tailor every massage to your specific needs. Whether you are feeling stressed or looking for relief from those aches and pains, we will address your concerns because every "body" is different. If this is your first time coming in, please put in the notes your preferred massage modality. *Because some of us have sensitivities, all-natural hypo-allergenic lotions are used. Please inform your therapist if you have any nut allergies or are sensitive to certain essential oils so that we don't use those on you.
Ask about our memberships. Spa La La offers massage & skincare memberships. Make wellness a part of your routine and keep up with feeling and looking great when you enroll in Spa La La's monthly membership plan. This gives you a discounted rate on your sessions, 10% off of any additional services, and 10% off of products. A 6-month commitment required. Please call us to set this up.
60 minutes – $120 | 75 minutes – $150 | 90 minutes – $180 |120 minutes – $240 (unless noted differently after description)
Add-ons: Aromatherapy (complimentary add-on), Hot Stone Massage ($30), Lightwave LED Light Therapy ($50), Cupping ($10), and CBD oil ($15) add-ons are available upon request. See below for more information about all our treatments and how they can be customized.
When scheduling your custom treatment online, please specify in the notes which modality of massage you prefer.
THERMABLISS STONE MASSAGE
Treat your body, mind, and spirit to a Thermabliss Stone Massage, which melts away tension and will help to unravel stress in the body.  This combo includes both hand and stone massage.  It will help increase circulation and promote the release of muscle tension. Your therapist induces deep relaxation along with the benefits of your selected aromatherapy scents. Add on to any 60 or 75-minute massage for $30.
"Ashi" translates to foot and "Atsu" translates to pressure in Japanese. Ashiatsu is a barefoot massage in which the therapist delivers broad deep, gliding strokes using the feet. As a result, Ashiatsu provides an effective Myofascial deep therapeutic massage with pressure involving multidirectional compressions without causing pain or discomfort to the receiver. This barefoot technique has been used for centuries to promote circulation, stress relief, and deep muscle relaxation. While Ashiatsu bar therapy can be enjoyed by anyone, it is especially beneficial for clients who have back and hip issues, especially sciatica.
A more aggressive style that "really gets in there" and "most importantly" targets your most troubled muscles. This style is ideal for chronic pain and tension.
A purely relaxing style using long flowing, top layer muscle strokes to soothe tired, sore muscles. Swedish massage calms the nervous system, stimulates circulation, reduces stress, and also improves mobility.
A deep and extensive full-body stretch focusing on all major muscle groups will be performed to identify areas in need of deeper work and to improve range of motion, release tense muscles, and soothe stiff joints. Assisted stretching feels great during and for several days afterward, but the real progress comes with consistency of 8-12  weekly visits.  A minimum of 75 minutes is suggested for your first session.
BUDDHA BELLY (PREGNANCY MASSAGE)
Maternity massage aims at making the expecting mother as comfortable as possible. This nurturing massage consists of light to medium pressure, promotes deep relaxation, and as well as, easing the effects of pregnancy. Not available during the first trimester.  60 and 75 minute sessions only.
Structural Bodywork is a form of manual therapy that aims to organize and lengthen the connective tissue in order to realign the entire structure of the body.  We approach the body as a whole system so it is best done in a series of at least three sessions.  Each session treats a specific section of the body.  60 minutes – $150 | 90 minutes – $225 
Manual Lymph Drainage is a gentle modality that uses light pressure in order to stimulate lymph fluid circulation throughout the body. Lymphatic helps reduce inflammation and swelling, assists in the removal of toxins, and promotes the regeneration of tissue. This type of massage is ideal for injury rehabilitation as well as pre and post-surgery. 60 minutes – $150 | 75 minutes – $185 | 90 minutes – $225
BRAZILIAN LYPHATIC DRAINAGE
Bodywork Lymphatic Drainage Massage detoxes and contours the body by circulating the lymphatic fluid to remove excess water and waste in the tissues and reduce abdominal bloating. Additional benefits include improved immune function and reduction of scar formation following surgery.  60 minutes – $150 | 90 minutes – $225
If you have a special occasion you wish to celebrate, any of the above massages can be enjoyed at the same time, however in separate rooms. Please call to schedule in advance so that I can book another therapist.
Cupping is yet another powerful way of receiving a manual Deep Tissue/Myofascial massage. The connective tissue is pulled up in a vacuum-type motion. As a result, cupping helps with inflammation by loosening adhesions and also increases circulation to those areas which are stuck. This technique is great for conditions like Fibromyalgia, Chronic Pain, and Arthritis. It can also help with reducing the appearance of stretch marks and cellulite. *If pregnant, please wait until your 2nd trimester. Add on to any massage for $10
This exfoliating scrub is a treat for all the senses. This natural blend of brown sugar and honey combined with the light aroma of vanilla and cinnamon has excellent humectant properties. The moisturizing aftercare will leave your back feeling beautifully polished and hydrated.
LIGHTWAVE LED LIGHT THERAPY (FOR DISCOMFORT)
LIGHTWAVE proprietary LED light Therapy session (Red and/or IR Light) specifically addresses inflammation associated with trauma and/or an allergic reaction that causes discomfort. Due to this, there is a focus on clients who experience persistent problems such as joint and muscle discomfort. Also used within 72 hours of traumatic events including post-surgical interventions to reduce scarring and encourage normal tissue formation.  Infrared light (wavelength 800nm – 900nm) energy penetrates tissue at a greater depth than the blue and red light. Approximately 50% penetrates to 8cm and decreases to less than 1% at 20cm (NASA study). Most importantly, infrared energy is known to heat tissue and its effects are well documented for therapeutic pain management. Add on to any session for $50.
This oil combines 400mg of ground-breaking pure water-soluble CBD for pain management. CBD has a pain-relieving and anti-inflammatory effect on the body once it connects with the body's CB2 receptors. Because of this, it decreases pain signaling to the brain, but it is not mind-altering non habit forming. *THC free, non-psychoactive.   Add-on to any massage for $15. 
Experience a soothing transformation for the mind and body using pure essential oils. In addition to helping calm the nervous system, aromatherapy can also help remedy various ailments including tension, stress, and insomnia. Not available during pregnancy.   No extra charge.
Why relax alone? Great for couples, friends and family who want to share this experience together. There is nothing better than being able to receive a massage in the comfort of your home or office. All mobile sessions are 90 minutes unless you schedule 2+ sessions with the same therapist. Please request in advance in order to guarantee availability.  Travel fee is $25 per 15 minutes of travel time from the spa. (ex. if 30 minutes of travel time is involved, travel fee will be $50)
(2) 60 minute massages-$300 ($300 plus $25 travel fee per therapist)
(2) 75 minute massages-$350 ($350 plus $25 travel fee per therapist)
(2) 90 minute massages-$400 ($400 plus $25 travel fee per therapist)
90 minute massage-$200 ($200 plus $25 travel fee)
120 minute massage-$300 ($300 plus $25 travel fee)
ASHIATSU MASSAGE AT SPA LA LA